Take On The Best Ground Fighting Skills Around With Our BJJ Classes In Sydney!
Join us at ZombieProof BJJ and train alongside everyday men and women from across Sydney as we learn to master the art of Brazilian Jiu-Jitsu. The ground-based self-defence system has been adopted around the world as a great way to stay in shape and develop real-world defence skills for any situation.
Take on the best training in town and walk away feeling great about yourself after each and every class. Get started today and enjoy a FREE Class!
What Can You Expect From Our BJJ Classes In Sydney?
At ZombieProof, you'll enjoy the best coaching and instruction around. Many members of our staff participate in sport and competition BJJ programs and bring an incredible level of knowledge to each class.
But at the same time, we know that everyday men and women have little knowledge of the discipline before they join us. That's why our Brazilian Jiu-Jitsu classes are designed to meet the needs of beginners and experts alike. Every move can be modified. And every class is held in a safe, positive environment.
In no time, you can learn skills like:
Takedowns and throws
Locks, chokes, and holds
Leverage and ground grappling techniques
PLUS, You'll See Total-Body Results Like You Never Thought Possible
Brazilian Jiu-Jitsu is truly a total-body effort and you'll feel it from day one. Our classes create heart-racing fun and muscle movements that you never thought you could handle. As you learn to gain leverage and overcome an opponent on the ground, you won't even realize how hard your body is working to keep up.
After just a few classes, you can enjoy:
Sustainable fat burn and weight loss
Functional muscle gains
Total-body toning
Improved cardiovascular health
And after each class, you'll walk away feeling more accomplished and self-confident than ever before!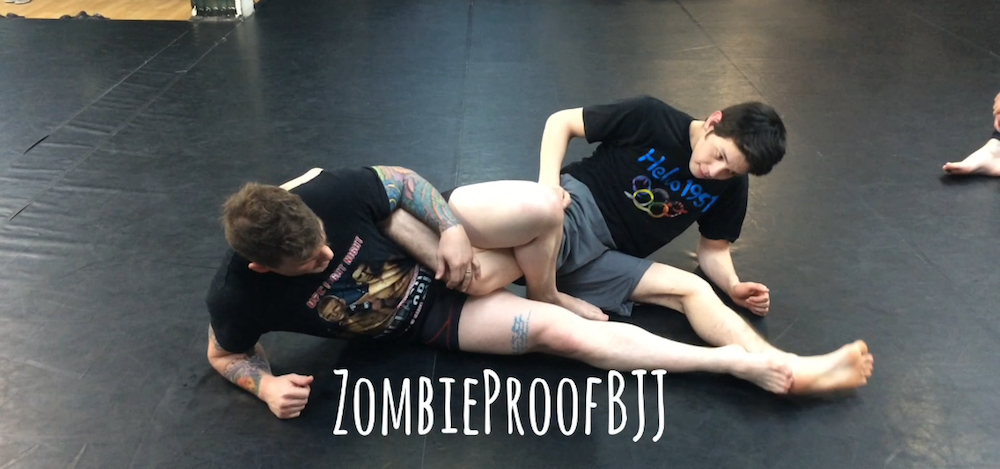 Try It For FREE! We're Sure You'll Love Our Brazilian Jiu-Jitsu Classes In Sydney!
That's right. We're so confident in this program that we're willing to give you one FREE class to try it out for yourself. Challenge your body and your mind today and enjoy the camaraderie of our team at ZombieProof Brazilian Jiu-Jitsu.
Just fill out the short form on your screen now to learn more about everything we have to offer in Sydney.
Or, Text "FreeTrial" to 902-371-3969 for More Information!